I'm hoping that by the time I lie my head on my pillow (clean sheets btw) I will have made 4 hats. Just today! New self drafted pattern, plus changed sheets, did spin/yoga class, and finished pillow shams for Jesse. I feel accomplished. The inspiration is Mike Nixon and this new style. 
Todays gratitude list:
I'm grateful for my sewing machine. 
I'm grateful for my other sewing machine.
I need to replace my 3rd floor machine. I can't do dannybird labels!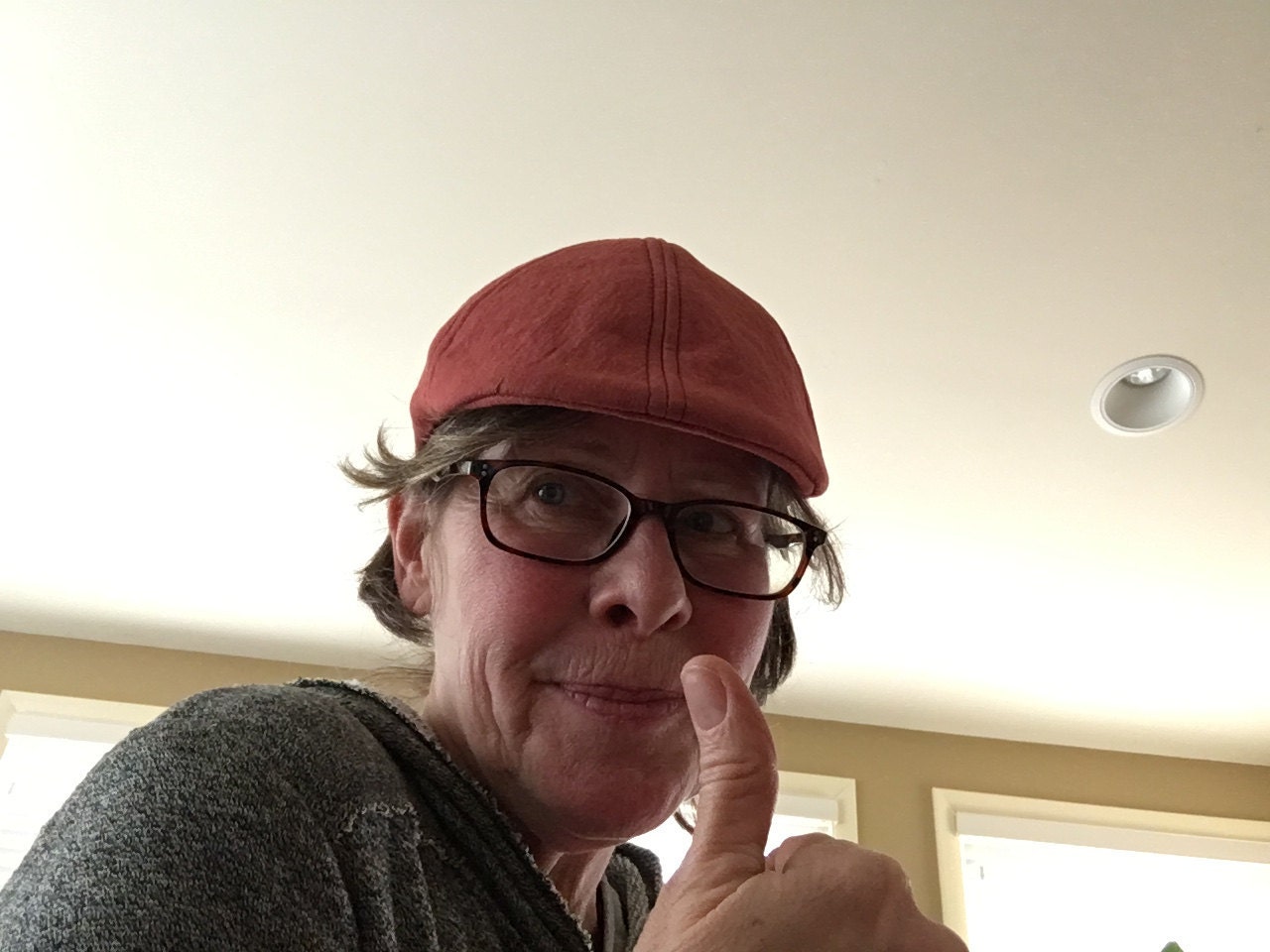 This hat is so much cuter than it looks on me.